Celebrating Semana Santa in Antigua Guatemala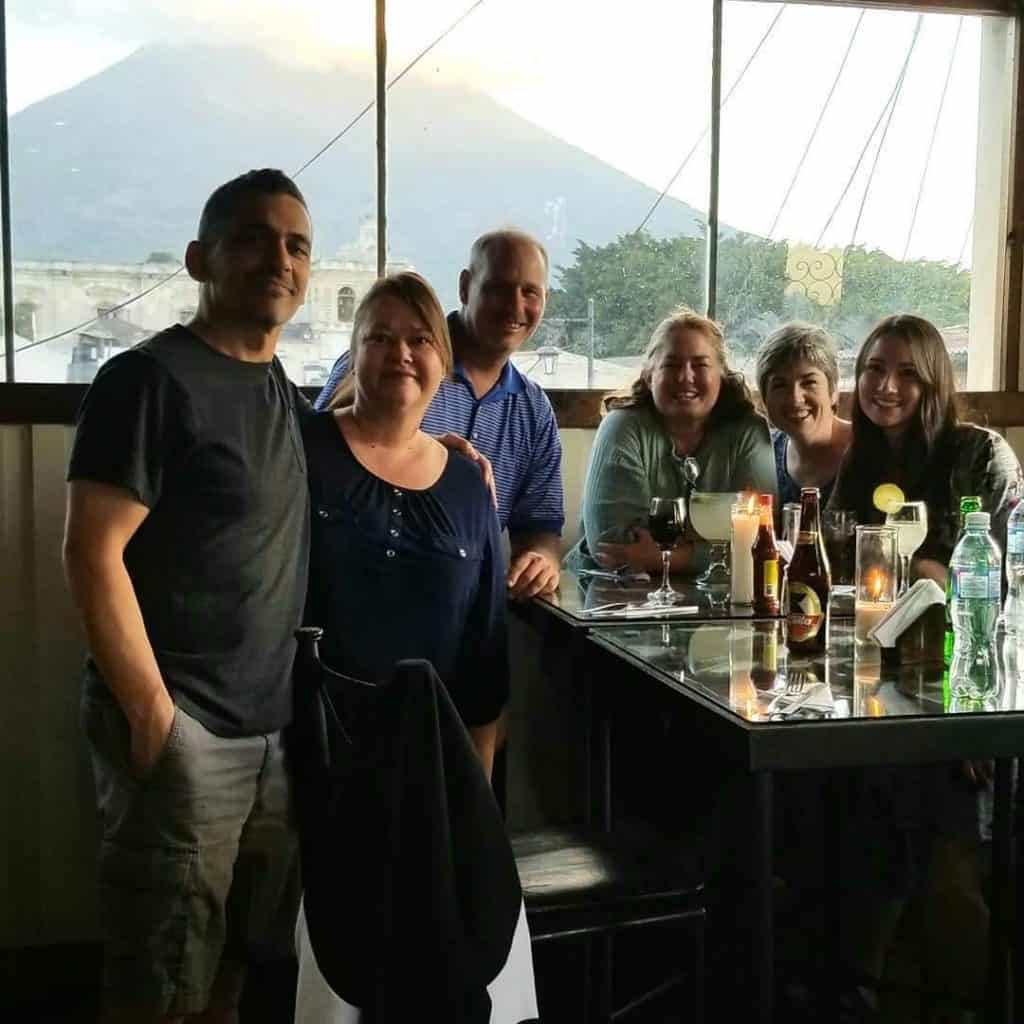 Since I, Tracie, am the traveler, I thought I would share a recent trip I made to Antigua Guatemala for my birthday. I asked a few of my long-term friends to meet me in one of my favorite places. The picture above has us in front of one of the many volcanos around Antigua.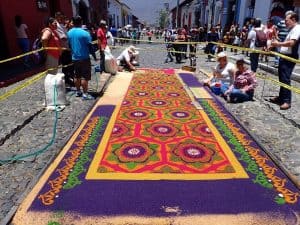 Our visit happened to be during the month of Easter. In Antigua, they celebrate for five weeks leading up to Easter Sunday. Each weekend they celebrate with street expressions of faith, called processions. The processions commemorate the passion, crucifixion, and resurrection of Jesus Christ.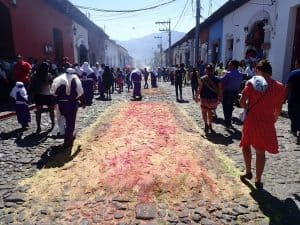 They create beautiful "rugs" made from natural materials, such as sand and flowers. Floats are made and carried by curcuruchas (carriers) bearing the 7,000 pounds. The curcuruchas carry the floats through the beautiful rugs.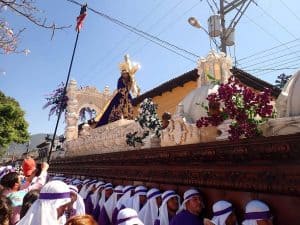 On Holy Saturday's processions are dedicated to images of the Virgin Mary of Sorrow. Women dress in their finest outfits and often wear high heels. Young children walk under the anda while their mothers shoulder the immense float.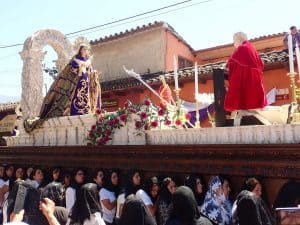 What a joy it was to be in Antigua during this time. The Spanish tradition of Semana Santa (Holy Week) arrived with the Spaniards to Guatemala in 1542. Almost 500 years later, Guatemala holds one of the most elaborate celebrations in the world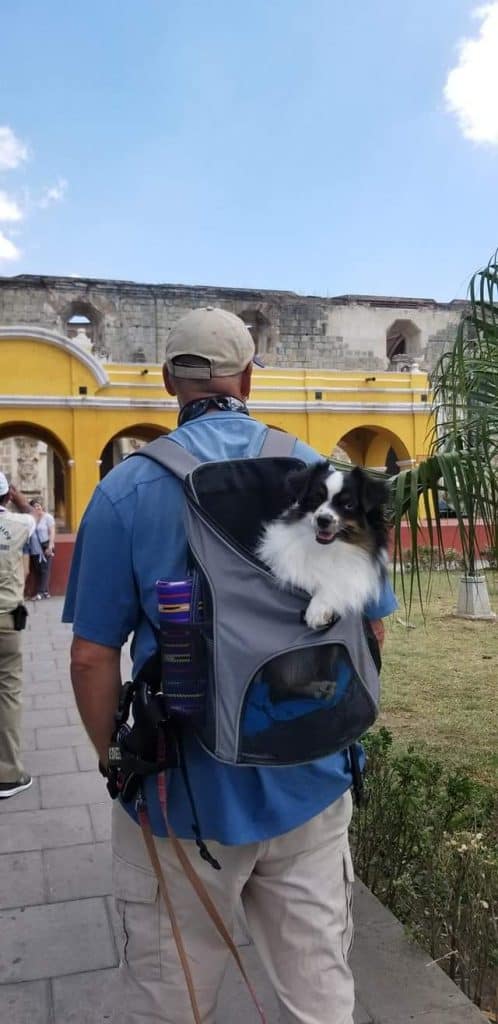 If you are interested in Antigua and it's Semana Santa, Click here