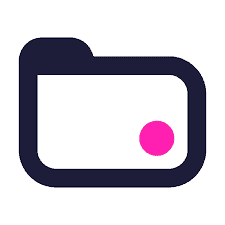 Tech Tips, TEAMWORK
Teamwork is a project management application that offers two modules: Projects and Desk
Teamwork Projects enables you to stay on track of your projects and deliver them on time. Its workflows are intelligently streamlined to be effective for your processes. Key features include instant comprehensive reports, Gantt charts, milestones, time tracking, and task management. The best part is you can perform task coordination, documentation, and communication in one place to make your team's work more productive.
Teamwork Desk empowers you to effortlessly manage all your tickets and inbound communication. It is a support hub for help doc creation and inbound communication that allows your team to work 24/7. You can measure traffic channels, tam productivity, and customer satisfaction. This module is seamlessly integrates with Teamwork Projects and the other tools you use.
Teamwork also offers a Chat tool for free as an alternative to Slack. You can attach files, search conversations and mobile chant with this free app.
Why did Sheree choose Teamwork over Asana? The software provides systems that come with basic and advanced tools that are not as confusing as the other well-known platforms. We can organize our projects, teams, resources, schedules and more with ease and speed. It will allow us to collaborate effectively with members of our team as well as our clients. Another feature she liked is we can go mobile because it is compatible with iPhone, iPad, Android, Google Chrome and the Web.
Overview of Teamwork Features

Calendar
Cross-Project Dependencies
Interactive Gantt Charts
Project Templates
Risk/Benefit Analyzer
Scheduling
Supports Multiple Projects
Add Recurring Tasks
Group Tasks by Projects
Set Priorities
Task History
To-Do-List
Document Management
Messaging or Instant Messaging
RSS Feed
Social Collaboration Platform
Create Budgets
Forecast Budgets
Manage Expenses
Track Burn Rate
Track Project Hours
Track Staff Hours
Email Integration
Notification Groups
SMS Notification
We hope this helps you with your business. Remember we are always here for you. For more on Teamwork click below.